Hana, Maui, April 4, 5 & 6, 1997
Mahalo to the many friends and sponsors of the East-Maui Taro Festival, the County of Maui, Friends of the Hana Coast, Hana Akule Hui, Hana Business Council, Hana Community Association, Hana Cultural Center, Maui Visitors Bureau, Hawai'i State Foundation for Culture and the Arts, Hawai'i State Office of Business, Economic Development and Touism and Hui 'Aina O Hana.
Sound for the festival is provided by Robert Namahoe.
Tents provided by Kaleo's Tents, Hana.
Electricity by Ciro Mangione.

5th Annual Festival Chair

EMTF Board of Directors

John Kahalehoe, President
Sam Kalalau III, Vice-President
Judy Kinser, Secretary-Treasurer
John Blumer-Buell
Evy Dana
Jackie Kahula
John Lind
Mike Minn
Maria Orr

Advisory Committee

Nelson Akiu
Kekula Bray-Crawford
Chuck Boerner
Jo-Ann Carreira
Scott Crawford
Carla Crow
Coila I. Eade
J. Kalani English
Kuulei Haina
Hana Akule Hui
Hana Business Council
Sam Kaai
Jerry Koninui
Eric Kanakaole
Tweedie Lind
Ciro Mangione
Robert Namahoe
Lyons Naone III
John Romain
Francis Sinenci
Pauly Sinenci, Jr.
Jozef Smit
Bill Smith
Laura Straight
Russ Suzuki

PARKING FOR THE FESTIVAL

A LITTLE PATIENCE AND ALOHA WILL MAKE IT GO SMOOTHLY. PLEASE KOKUA. MAHALO!

Handicapped access parking is available by taking the one way road around Hana ball park.
Community members will be assiting with parking at the ball park.
The "furthest away" parking is only a few minutes walk from the ball park.
---
Homepage
Friday, April 4th + Saturday, April 5th + Sunday, April 6th
---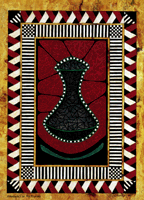 East Maui Taro Festival, Inc.
P.O. Box 295
Hana, Hawaii 96713
For information call 248-8972, 873-7070 (voice mail)
E-mail: emtf@hookele.com
http://hookele.com/tarofest/1997/moreinfo.html