SUNDAY, APRIL 6
(Free admission)
7 - 11 AM
TARO PANCAKE BREAKFAST (charge)

At the Hana Ball Park. Sponsored by the Hana Business Council. Pre sale tickets are available at the Baily House Museum, from Hana Business Council members in Hana and at Saturday's Festival. Pre sale price is $4 for keiki and $6 for adults. A dollar more on Sunday.




11:30 AM
SAM KAAI

will display and discuss his collection of Hawaiian weapons at Hana Ball Park. This location will make the event accessible to more members of the community.




1 PM
TARO LO'I RESTORATION

Field trip visit to Wailua Valley, approximately seven miles from Hana toward Kipahulu. Hosted by members of the community who have been working to restore the taro patches in this beautiful valley. An important long term goal of the EMTF is the restoration of lo'i.




---
Homepage
Friday, April 4th + Saturday, April 5th
---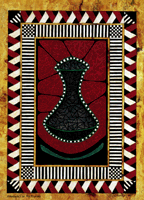 East Maui Taro Festival, Inc.
P.O. Box 295
Hana, Hawaii 96713
For information call 248-8972, 873-7070 (voice mail)
E-mail: emtf@hookele.com
http://hookele.com/tarofest/1997/6.html