FRIDAY, APRIL 4
(All events free admission)
SUNRISE
HAWAIIAN PROTOCOL AND 'AWA CEREMONY AT HANA BAY.

Last year's 'awa ceremony was memorable for all who attended and a new beginning for many.




11 AM
PROCESSION FROM HANA BAY TO HANA CULTURAL CENTER.

As part of the ceremony participants will carry a log to be carved into a canoe.



12 NOON
BLESSING OF HALE WA'A AT HANA CULTURAL CENTER.

The new canoe hale is an addition to the Kauhale O Hana compound. The Meeting Hale and Sleeping Hale were completed last year. Francis Palani Sinenci is Kuhi Kuhipu'uone of the Kauhale O Hana.




3 PM
FISH HARVEST.

Harvest will take place at Loko Waihua at Waikaloa, one of Hana's recently restored fishponds. Take Waikaloa Road off of Uakea Road (lower road as Hana Highway splits at Hana Police Station). The pond was fully restored in 1992. The first public blessing and harvest took place at the 2nd annual East-Maui Taro Festival in 1994. The event will include a blessing ceremony. The harvest will be under the direction of Waikaloa resident Robert Malaiakini. The restoration project was carried out by Waikaloa residents John Romain and Douglas and Mims Buck.




6 PM
TARO SYMPOSIUM AND PRESENTATION BY HOKULE'A CREW.

Gregory A. Koob, Ph.D. is an Assistant Researcher at Harold L. Lyon Arboretum. He has managed the micropropogation facility and applied tissue culture / micropropogation techniques to native Hawaiian species for use in conservation programs. His talk will include discussion of tissue culture techniques on taro and a slide presentation on endangered Hawaiian species.

Sam Kaai will tell a story or legend about taro. At last year's festival Sam led a field trip to Lehoula Beach and spoke on the origins and mythology of Hawaiian Fishponds. He also shared his extraordinary collection of fish hooks, cordage and the tools he used to create them. Sam has recently been honored by the Board of Trustees of the Hana Cultural Center as an Honorary Life Member for "his extraordinary service to the renaissance of the Hawaiian Culture and the Community of Hana".

Hokule'a navigator Nainoa Thompson and other members of the crew will share their extraordinary sailing experiences. The 4th annual East-Maui Taro Festival was dedicated to Hana resident Sam Kalalau II, who was a member of the original Hokule'a crew. The presentation may include video footage of previous voyages.
---
Homepage
Saturday, April 5th + Sunday, April 6th
---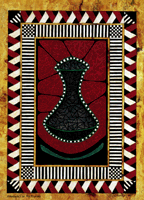 East Maui Taro Festival, Inc.
P.O. Box 295
Hana, Hawaii 96713
For information call 248-8972, 873-7070 (voice mail)
E-mail: emtf@hookele.com
http://hookele.com/tarofest/1997/4.html