FEATURED MUSICIANS
Saturday, April 5, 1997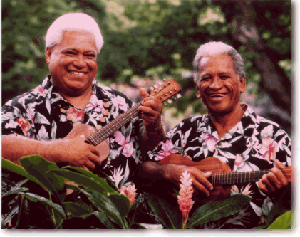 THE HO`OPI`I BROTHERS
Born and raised in the remote village of Kahakuloa on the island of Maui,Solomon Ho`opi`i, 61, and Richard Ho`opi`i, 55 - have joined their voicessince childhood to become one of the most accomplished and respected duosin traditional Hawaiian music. "All that we are," Richard says,"comes from Ke akua and the kupuna. The songs and the style of singingthat we have to share they have given us. We love them, we thank them, andwe try to share these gifts with others as best we can."
In 1996, in recognition of their long commitment to their culture, TheHo`opi`i Brothers received the National Endowment for the Arts Folk HeritageFellowship, America's highest honor for traditional artists. As friendand fellow Folk recipient Clyde Halema`uma`u Sproat has said, "Theirvoices, friendly smiles and sincere, loving hearts have done so much forthe perpetuation and preservation fo the art of Hawaiian falsetto singing.Their style and manner of singing are deeply rooted in their lives and itshows, no matter where they go or what they do."
AMY GILLIOM
NATIVE CHILD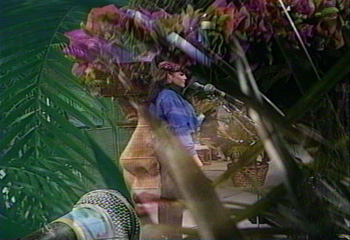 Native Child, Amy Hanaiali`i Gilliom presents a fresh new perspectiveof contemporary Hawaiian music with her debut release, Native Child.
Native Child clearly demonstrates the talent of this diverse young woman,and reveals that she will have a major influence on the future of contemporaryHawaiian music. Amy enlists the support of some of Hawai`i's very talentedcomposers including Edna Bekeart, a member of the famous Farden's of Maui,Leli`i Tau`a and Wendell Warrington.

Amy's desire to performsurfaced at the ripe age of 2 and with her family's encouragement and herpersisten desire, she has sharpened her skills over the years in many facetsof the entertainment world. She's studied classical music, piano, acting,ballet, tap and jazz. Her return to Hawai`i brought her to a new phase ofher musical education. This time with her Tutu, Napua Wood whose careeras a Kumu Hula from Moloka`i has enriched many lives over and over again.
Visit Amy's Homepage
UNCLE WILLIEK
William Awihilima "Uncle Willie K" Kahaiali'i is the definitive "Maui Boy". Hailing from Lahaina, Maui, the energetic and talented Willie K blew into Hawaii's music scene and was welcomed throughout the Islands like a cool tropical trade wind, a refreshing addition to the many talented local musicians. Since his album Kahaiali'i in 1990, he has had an endless string of hits and sold out appearances throughout the Pacific Isles and the West Coast of the United States.
Willie is famous for his unique guitar technique, a three and one half octave vocal range and the uncanny ability to impersonate anyone from Michael Jackson to Ella Fitzgerald as well as his talent for writing and composing "Island Classics" such as You Ku'uipo and Katchi Katchi Music Makawao.
Visit Willie K's Homepage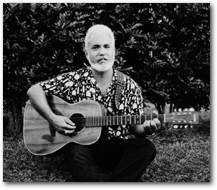 JOHN KEAWE
John Keawe was born and raised in North Kohala on the BigIsland of Hawai`i. While attending Kohala High School, John played the guitarin a rock and roll band, and here his interest in music was born.
In 1978 his composition "Ka`ahuhu Homestead"was included on the album Homegrown III. "Big Island Magic", anotherearly composition, won and was recorded on "Hometown `85." His lovefor Slack Key Guitar won him Best Intrumental Performance with Ho`onaneain the 1994 Na Hoku Hanohano Awards.
John's latest release is - "Mana`olana" anotherinstrumental gem. He is a master Guitarist, Composer and Arranger.
---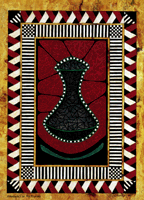 Return to the
Taro Festival Homepage
E-mail: emtf@hookele.com
http://hookele.com/tarofest/1997/music.html