25th Annual East Maui Taro Festival
Saturday, April 29, 2017
with Taro Pancake Breakfast and Field Trips on Sunday, April 30
---
Download Forms (PDF)
Agricultural Tent Booth Application
Information Tent Booth Application
(Arts & Crafts Booths are now closed)
---
---
Queen's Challenge 2017
Calling all Maui taro growers!
Aloha all;
Hulo hulo! This year at the East Maui Taro Festival in Hana,
the Queen's Challenge Taro Contest will once again be held.
Come with your best dryland or wetland kalo. No shame.
The more who enter the better the contest gets each time.
And for West side guys, the prize is worth the trip to Hana!!!
Download the description of the contest and the rules.
Hint - Pay close attention to the rules.
Winner isn't necessarily the biggest.
It's all the points that count.
Only Hawaiian varieties are eligible – no Maui Lehua gang. ( ;
Spread the news!
See you in Hana – Saturday, April 29th!
A hui hou Penny
---
---
Email inquiries to: info@tarofestival.org


Bridging with Aloha, Lokahi, Laulima and Hana
---
History of the East Maui Taro Festival
By Maria E. "Ka`imipono" Orr
Background on Kalo (Taro)
from "Canoe Plants of Ancient Hawai`i"
Taro Resources on the Web
Links to Other Kalo and Hawaiian Culture Sites
---

24rd Annual East Maui Taro Festival
Saturday, April 30, 2016 Hana, Maui

23rd Annual East Maui Taro Festival
Saturday, April 25, 2015 Hana, Maui

22nd Annual East Maui Taro Festival
Saturday, May 3, 2014 Hana, Maui

21st Annual East Maui Taro Festival
April 20 - 21, 2013 Hana, Maui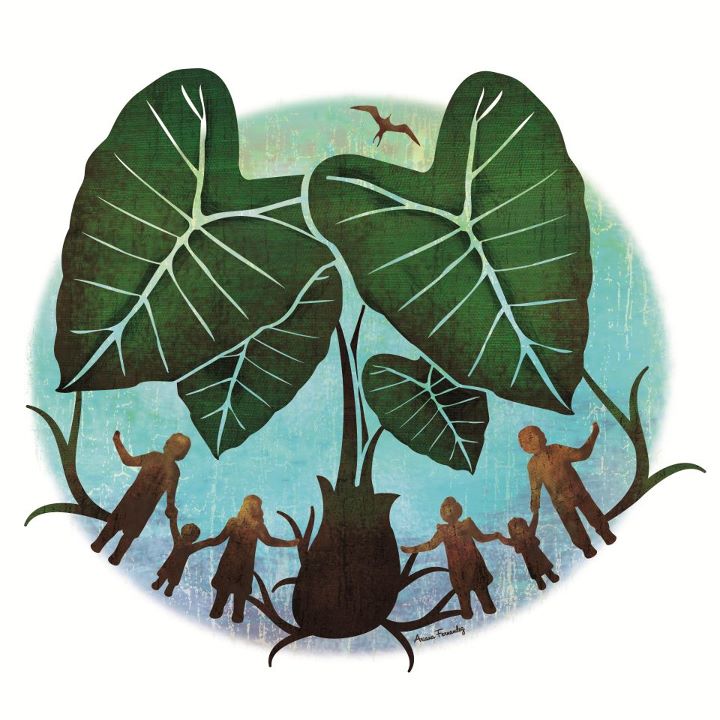 20th Annual East Maui Taro Festival
April 21 - 22, 2012 Hana, Maui

19th Annual East Maui Taro Festival
April 30 - May 1, 2011 Hana, Maui

18th Annual East Maui Taro Festival
April 23-25, 2010 Hana, Maui

The 17th Annual East-Maui Taro Festival
April 25-26, 2009 Hana, Maui

The 16th Annual East-Maui Taro Festival
April 26-27, 2008 Hana, Maui

The 15th Annual East-Maui Taro Festival
April 28-29, 2007 Hana, Maui

The 14th Annual East-Maui Taro Festival
March 31 and April 1 & 2, 2006 Hana, Maui

The 13th Annual East-Maui Taro Festival
April 1, 2 & 3, 2005 Hana, Maui

The 12th Annual East-Maui Taro Festival
July 24th and 25th, 2004 Hana, Maui

11th Annual East-Maui Taro Festival
March 28, 29 and 30, 2003 Hana, Maui
10th Annual East-Maui Taro Festival
April 12, 13 and 14, 2002
9th Annual East-Maui Taro Festival
March 30, 31 and April 1, 2001

8th Annual East-Maui Taro Festival
March 31 and April 1 - 2, 2000
7th Annual East Maui Taro Festival
March 26, 27, & 28, 1999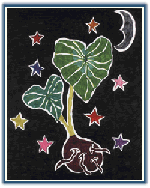 6th Annual Festival
March 27, 28 & 29, 1998


5th Annual Festival
April 4-6, 1997

4th Annual Festival
1996
---

---

East Maui Taro Festival, Inc.
P.O. Box 295
Hana, Hawaii 96713

For scheduling and information call 808-264-1553.

E-mail: info@tarofestival.org

www.TaroFestival.org